ANNOUNCING ONONDAGA KENNEL CLUB'S HANDLING SESSIONS
DUE TO POOR WEATHER CONDITIONS HANDLING CLASS FOR FEB 9TH IS CANCELLED DUE TO POOR WEATHER CONDITIONS HANDLING CLASS FOR FEB 9TH IS CANCELLED DUE TO POOR WEATHER CONDITIONS HANDLING CLASS FOR FEB 9TH ISCLICK HERE FOR A COPY OF OUR LIABILITY RELEASE FORM
WHICH MUST BE FILLED OUT AND BROUGHT WITH YOU TO CLASS
NOTE LOCATION & DAY OF WEEK
LOCATION: CICERO ANIMAL CLINIC
8803 BREWERTON RD
AKA ROUTE 11
BREWERTON, NY
Please fill out our OKA Handling Class Survey after you have completed a session.
All survey information will be kept confidential.
CLICK ON SESSION NAME BELOW FOR A COPY OF THE COMPLETE FLYER.
MONDAY 11/04/19 JR / ADULT

MONDAY 12/02/19 JR / ADULT

MONDAY 11/11/19 ADULT

CLASS CANCELLED ON NOV. 11TH

MONDAY 12/09/19 ADULT

MONDAY 11/18/19 JR / ADULT

MONDAY 12/16/19 JR / ADULT

MONDAY 11/25/19 ADULT

WINTER BREAK HAPPY HOLIDAYS
MONDAY 01/06/2020 ADULT

MONDAY 02/03/2020 ADULT

MONDAY 01/13/2020 JR/ADULT

MONDAY 02/10/2020

NO CLASSES

MONDAY 01/20/2020 ADULT

WESTMINSTER KENNEL CLUB SHOW

MONDAY 01/27/2020

JR/ADULT
MONDAY 02/17/2020 JR/ADULT
MONDAY 02/24/2020

Renee McGlone our Jr. Handler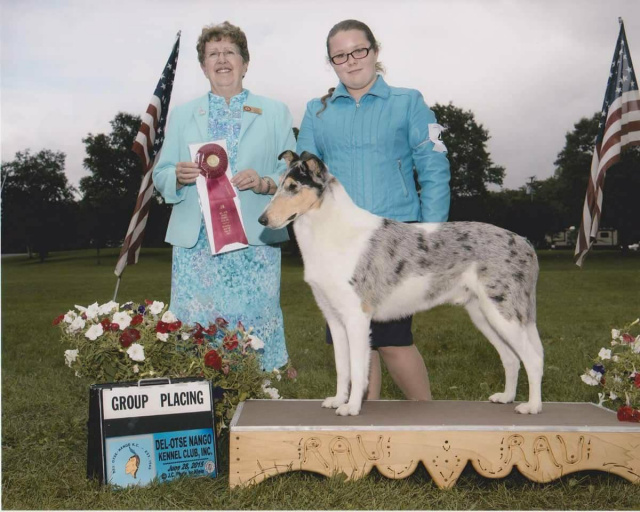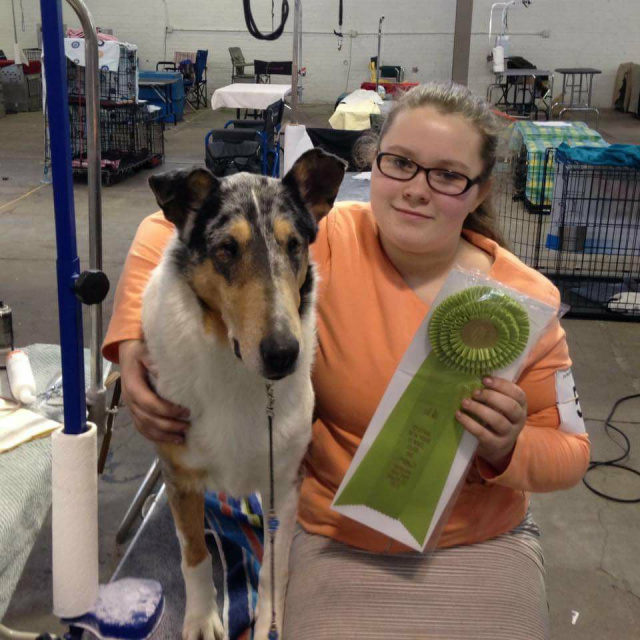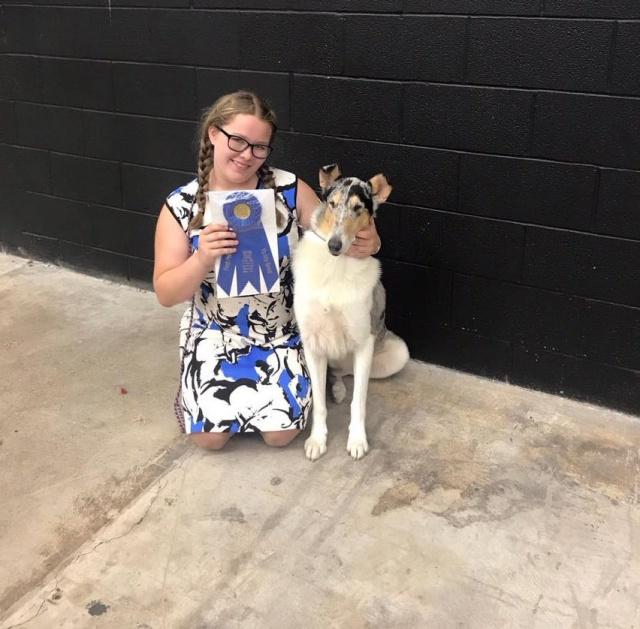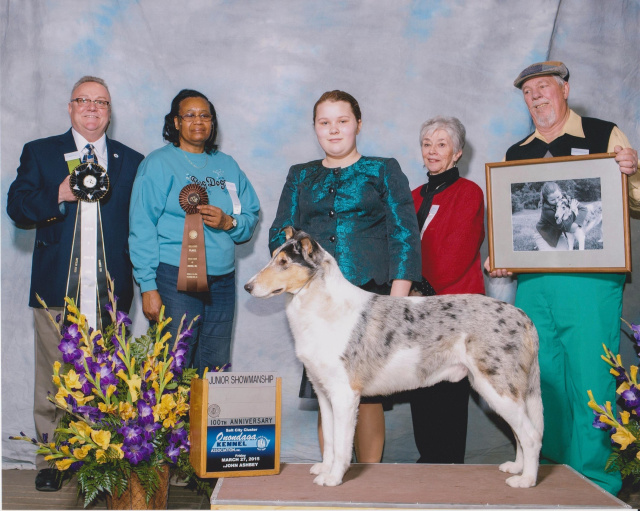 ATTENTION ALL CLASS PARTICIPANTS...
AS OF FEBRUARY 11TH, 2015 THERE WILL ONLY BE 1 DOG PER HANDLER IN THE CLASS AT ONE TIME.
IF YOU BRING MORE THAN 1 DOG, THAT DOG MUST WAIT IN THE ENTRY ROOM (if the weather is too cold to keep in your vehicle) WITH ANOTHER PERSON HOLDING OR IN A CRATE THAT YOU PROVIDE.
YOU MUST BE ATTENTIVE TO YOUR DOG AT ALL TIMES!!!
It is the goal of the Onondaga Kennel Association to provide a safe learning environment. It is imperative that each individual take into consideration the other participants whom are bringing in puppies and new dogs . We strive to bring the safest and most learning environment as possible.
Onondaga Kennel Association , 622
NOTICE REGARDING AGGRESSIVE AND DISRUPTIVE DOGS....
CLICK HERE TO READ MESSAGE FROM OKA BOARD OF DIRECTORS
Junior time is from 6:15 to 6:45.
NO interruptions during Jr. Handling.
Adult Is From 6:45 till we are done
PEOPLE WHO PLAN ON ARRIVING AFTER 8:15 SHOULD CALL 315-440-1516 TO ADVISE THE INSTRUCTOR.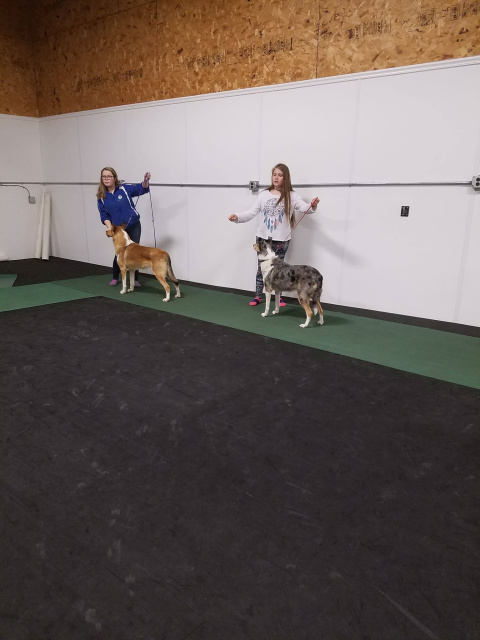 CLASSES ARE OPEN TO:
MEMBERS AND NON-MEMBERS OF OKA
PEOPLE SPONSORED BY OKA MEMBERS
MEMBERS OF SOTC OR OTHER ACCREDITED DOG CLUBS
ALL JUNIOR HANDLERS
| | | |
| --- | --- | --- |
| FEES | FULL SESSION | PER NIGHT BASIS (DROP INS) |
| OKA MEMBERS | FREE | FREE |
| NON-MEMBERS | $60 | $10 |
| JUNIORS | FREE | FREE |
CLASSES WILL BE ON A FIRST COME BASIS SO BE SURE TO SIGN IN AS SOON AS YOU ARRIVE.
WE WILL HOLD AS MANY CLASSES AS IT TAKES.
ALL DOGS WILL HAVE AT LEAST ONE TIME IN THE RING.
HANDLERS WITH MULTIPLE DOGS MAY BE ASKED TO
PLACE EACH DOG IN A SEPARATE CLASS.
ALL DOGS ARE EXPECTED TO BE ON A LEASH AND UNDER THE CONTROL OF A HANDLER AT ALL TIMES.
AGGRESSIVE OR LOOSE DOGS WILL BE ASKED TO LEAVE ALONG WITH THEIR HANDLERS.
ALL DOGGIE "DEPOSITS" MUST BE PICKED UP BY THE DOG OWNERS AND OR HANDLERS. ALL DOGS MUST BE UP TO DATE ON THEIR SHOTS.
IF YOUR DOG IS NOT FEELING WELL PLEASE DO NOT COME TO CLASS.
ALL DOGS MUST BE RELATIVELY CLEAN.
WE ENCOURAGE ANY OKA MEMBER WHO HAS TIME TO COME AND TEACH A CLASS.
CONTACT INFORMATION IS BELOW IF YOU NEED DIRECTIONS OR HAVE ANY QUESTIONS.
IN THE EVENT OF SEVERE WEATHER CONDITIONS CALL TO SEE IF CLASSES HAVE BEEN CANCELLED. PLEASE CHECK ONONDAGA KENNEL ASSOCIATION SYRACUSE NY FACEBOOK PAGE FIRST.
A TEXT MESSAGE AND AN EMAIL WILL BE SENT. PLEASE CALL IF THERE ARE ANY QUESTIONS ABOUT THERE BEING CLASS. LOOK FORWARD TO SEEING ONE AND ALL!!!
JUNIOR HANDLING INSTRUCTOR
CHERYL SCHAEFER (315) 440-1516
FOR CLASS CANCELLATION UPDATES
SEND A TEXT TO 315 440 1516 (Cheryl Schaefer)
TO BE ADDED TO THE EMAIL MAILING LIST
SEND AN EMAIL WITH HANDLING CLASS IN THE SUBJECT LINE TO: